Zoom is one of the top video conferencing software. Zoom meetings can get old. So, check out the funniest Zoom memes for a good laugh.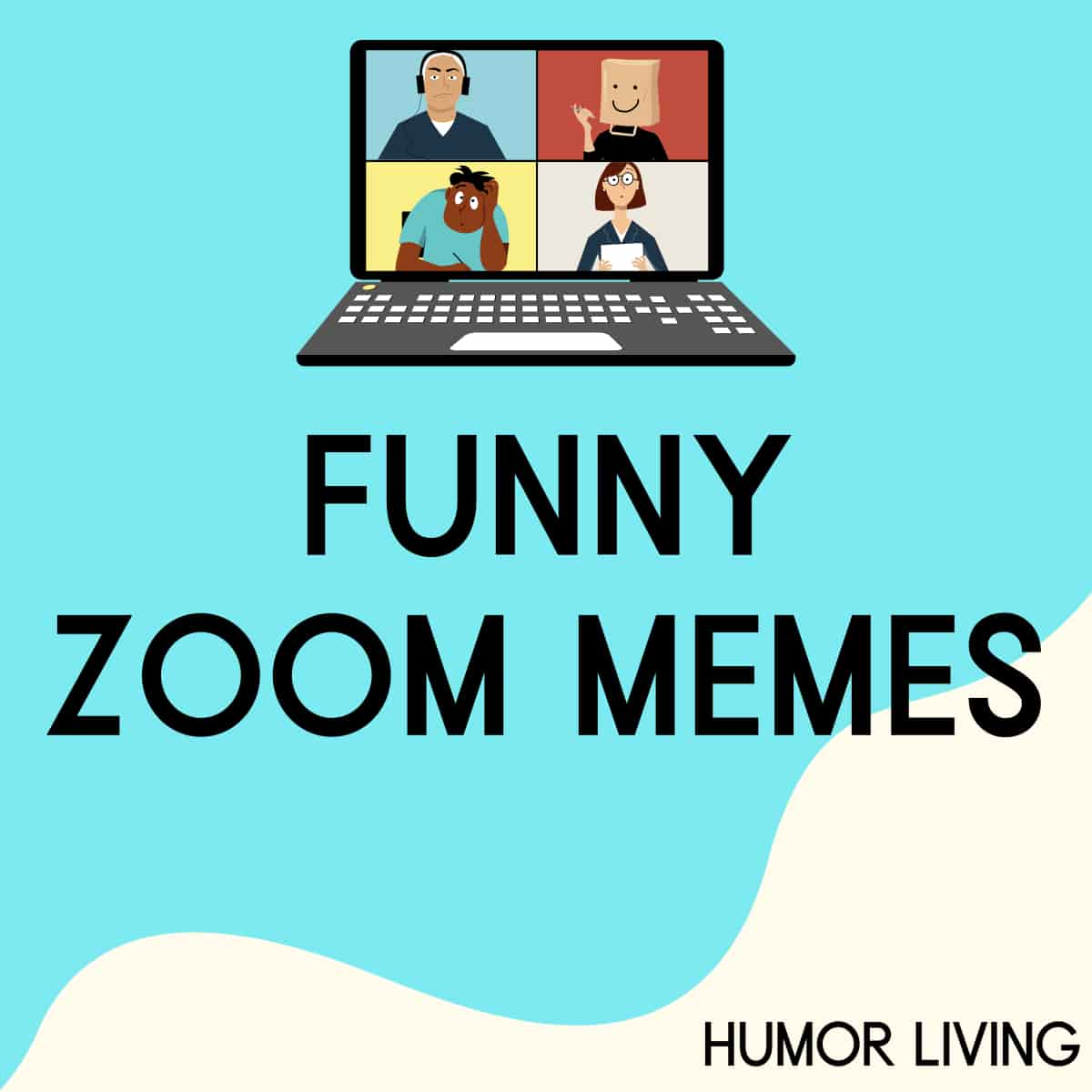 Video conferencing is an excellent and convenient way to communicate.
Zoom is one of the most popular platforms for video meetings. While it has many benefits, it can be tiring and boring.
Have a good laugh at the most relatable Zoom memes. They're also perfect for sharing with friends, family, or coworkers who can relate.
Zoom memes are sure to snap you out of the Zoom meeting blues.
Related: Funny Adult Jokes (Dirty and Hilarious)
Hilarious Zoom memes
1. Getting dressed is a lot of work.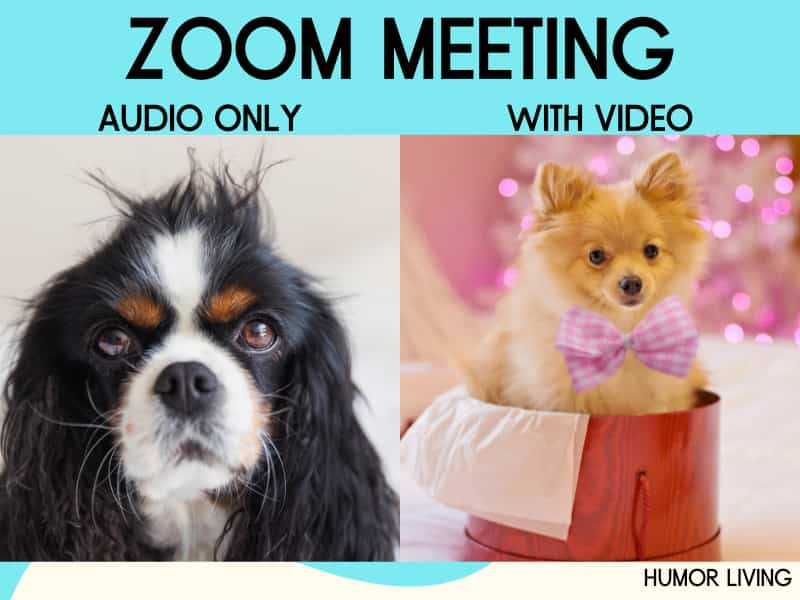 2. Well, I started with the right intentions.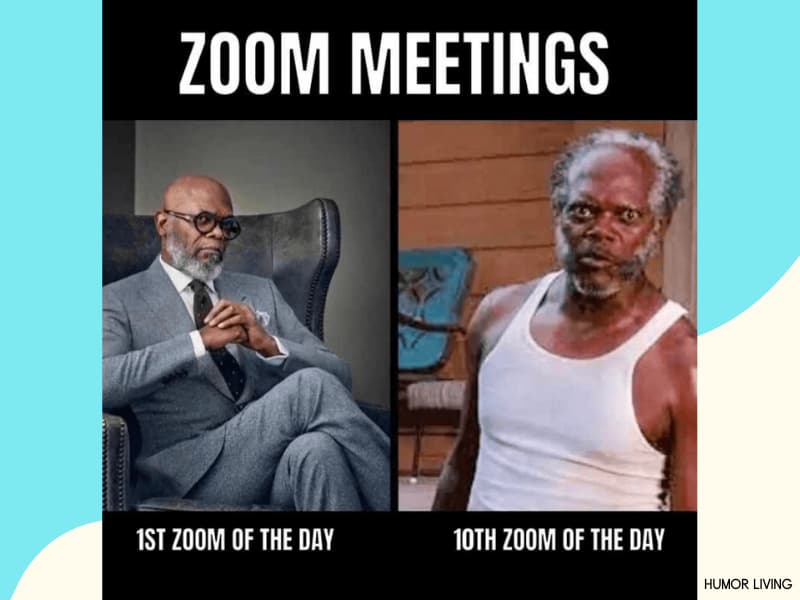 3. I'm fine. Everything is fine.
4. My boss can't say I didn't speak.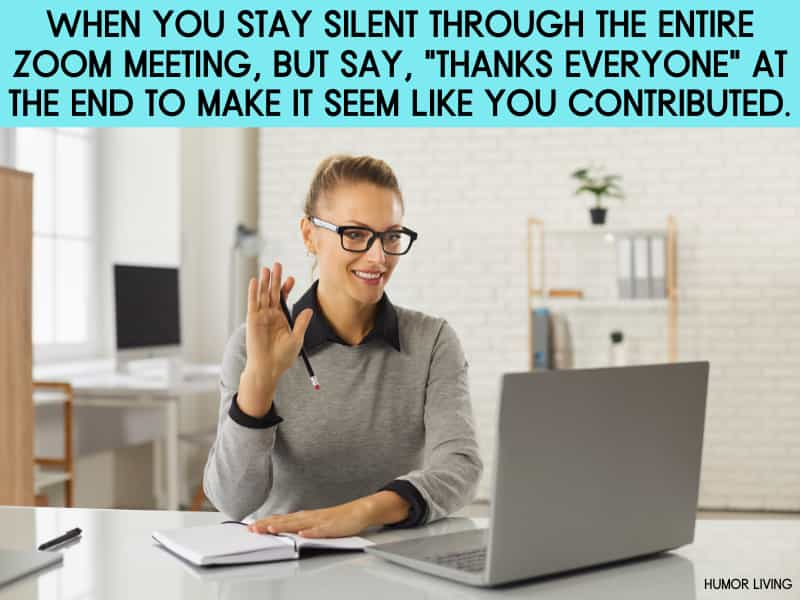 5. The seagull better keep this to itself.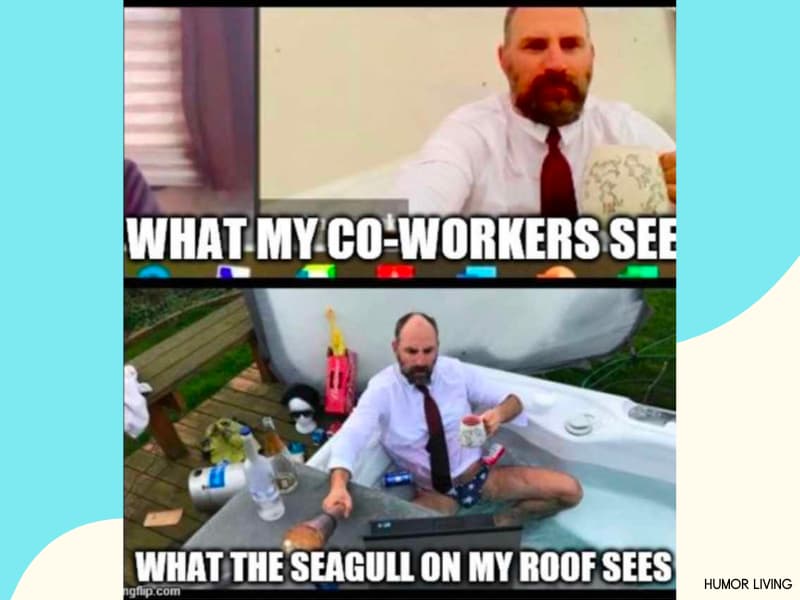 Related: Why do seagulls fly over the sea?
6. Accurate.
Related: Funny Birthday Wishes for Coworkers
7. Then, turn around and act like it wasn't you.
8. Any second now. Be ready.
9. Do I look tired?
10. Um, my camera broke.
11. Just say what you need to in the chat.
12. Well, hello there.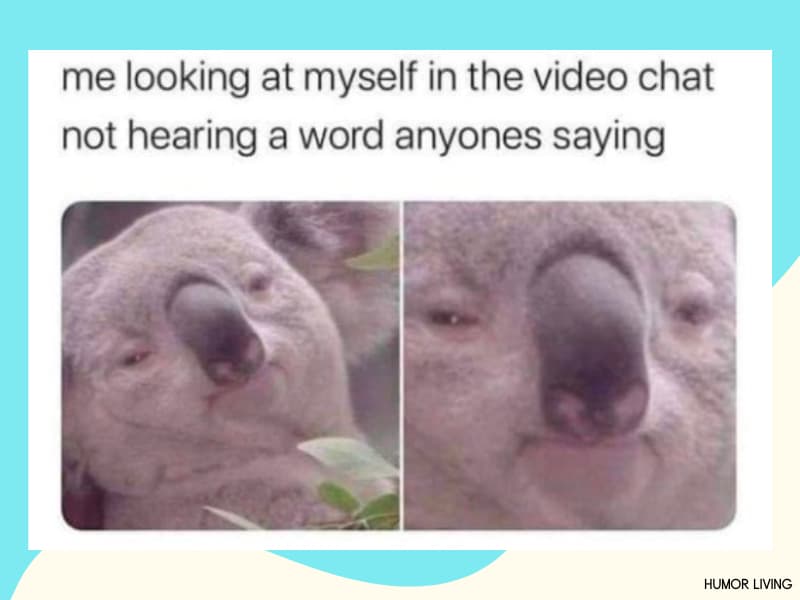 13. Again? Seriously?
14. The only thing getting me through these Zoom meetings.
15. I could be sleeping right now.
16. Now that's a transformation.
17. Bosses don't get it.
18. Is anyone going to say anything?
19. Big head business.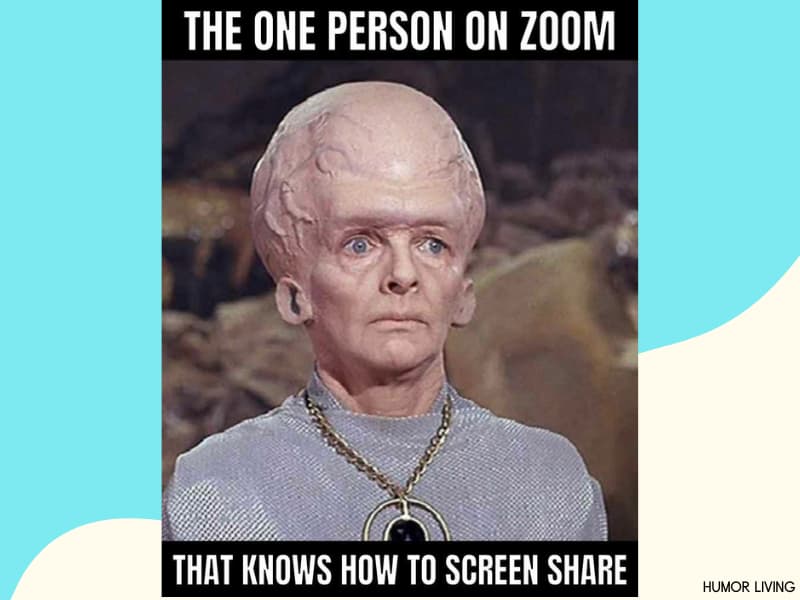 20. Nice work, boss.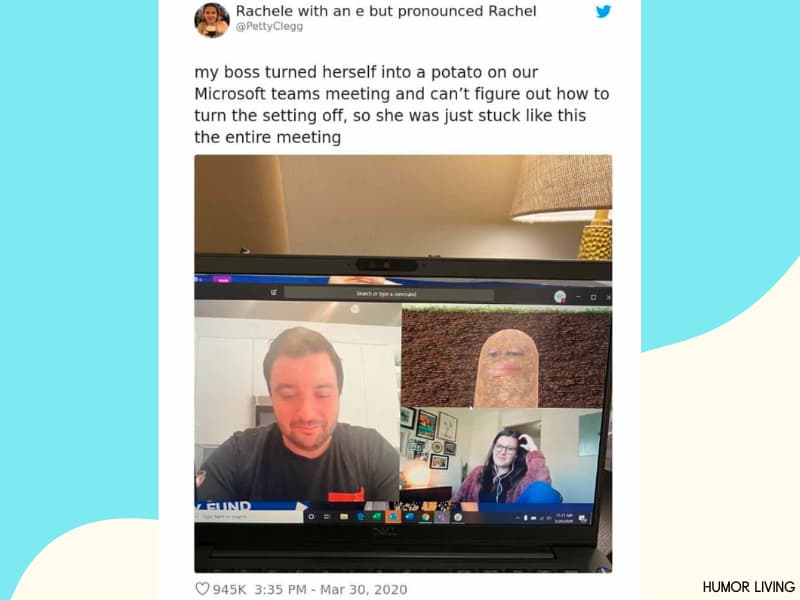 21. Maybe I should send them an email.
22. Oh, that was me.
23. It looks like you'll have to call on someone else.
24. Yes.
25. It's going to be tough.
26. Did everyone just hear that?
27. There's no better duo.
28. He's not wrong.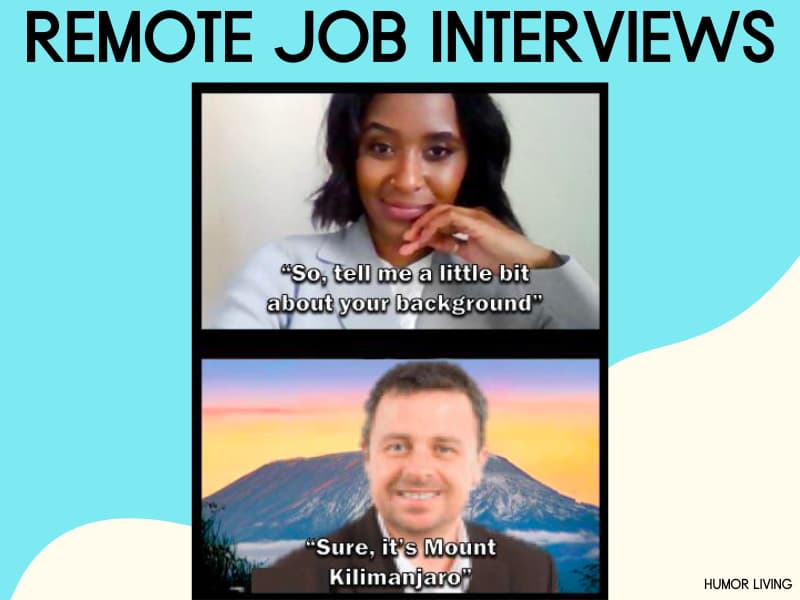 29. Yet, somehow my cat ends up on my keyboard.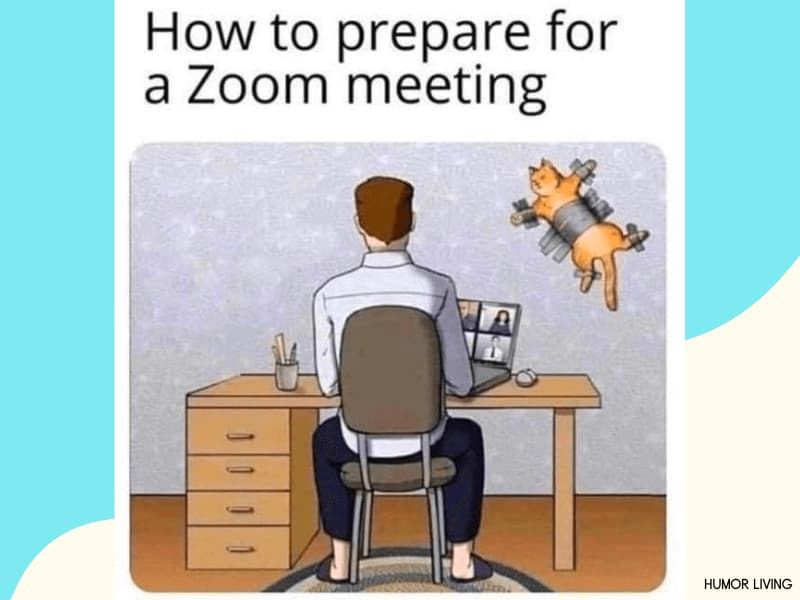 30. It's a different kind of struggle.
31. Virtual FOMO is real.
32. A short but much-needed break.
33. Please, not another one.
34. Just my luck.
35. Finding ways to keep it interesting.
36. Joke's on you.
37. It's too much work.
38. You couldn't have asked earlier?
39. Just don't stand up.
40. I'm hungry.
41. Going back to the office with the Zoom dress code.
42. It's too early for this.
43. Some Zoom memes become your reality.
44. Hang on tight.
45. Still waiting.
46. It's been a long time.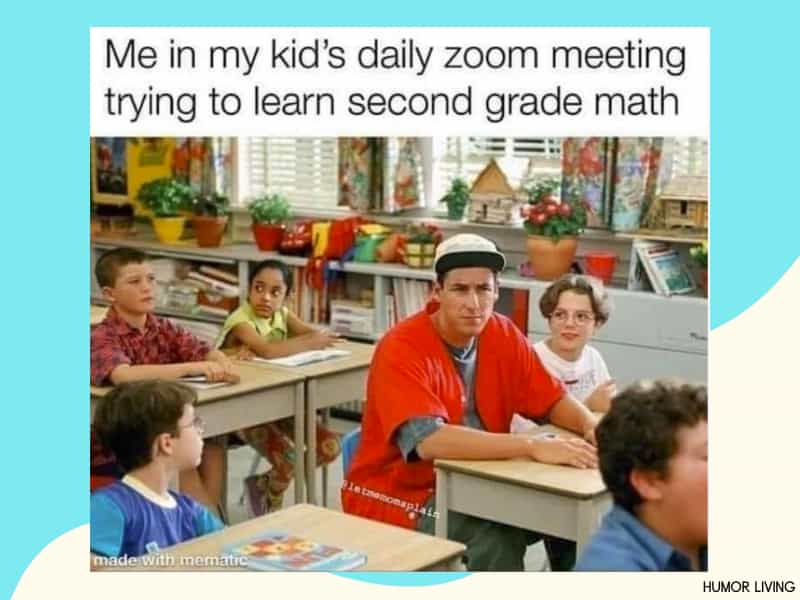 47. I'll be right back.
48. Yes, still hot.
49. I'm ready to go back to the office.
50. The look on everyone's faces.
51. Step up your game.
52. It's me. I swear.
53. Why did I sign up for this?
54. There must be something wrong with Zoom.
55. Every meeting.
56. Cats always find a way.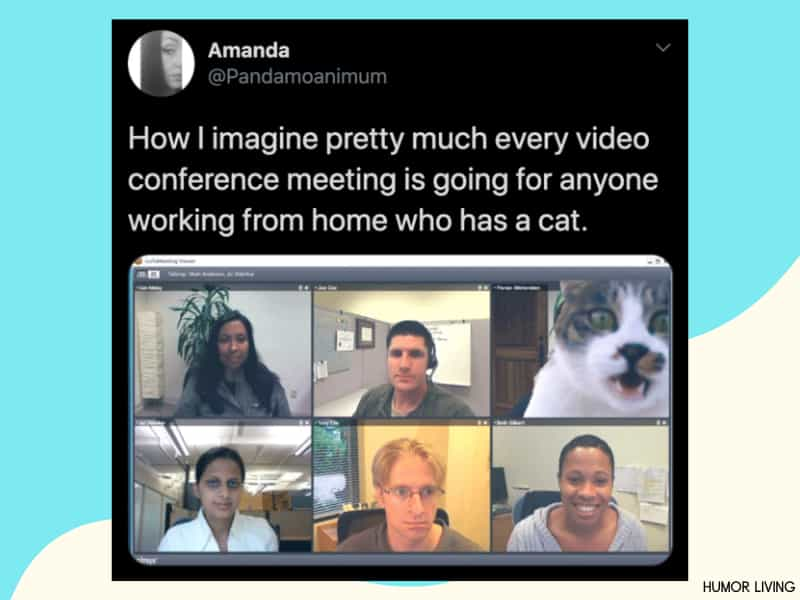 57. That would be nice.
58. Whoops.
59. And they expect me to be on time.
60. I would if it was more interesting.
61. Just don't get up during the meeting.
62. Comfort equals productivity.
63. Another reason to do an audio-only call.
64. Zoom background game strong.
65. At least you're paying attention.
66. Just make sure you actually left the meeting.
67. Glad I'm not the only one.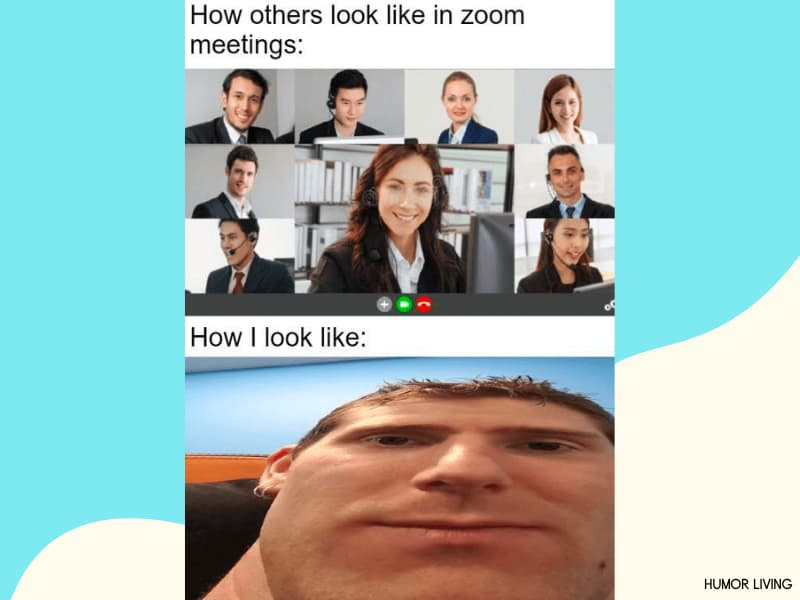 68. There's no way around it.
69. Interesting choice of decor.
70. Super cool.
71. An email works just fine.
72. Goodbye, for the third time.
Related: The Funniest Donut Puns to Make You Laugh a Hole Lot
Featured image by David Em/Humor Living.
David Em
David Em is the founder of Humor Living. He launched Humor Living to create a destination for you to visit anytime you need a laugh. Whether you're looking for jokes, puns, memes, or funny stories, Humor Living is the place to be.